Please get in touch by phone or email to let us know how we can help.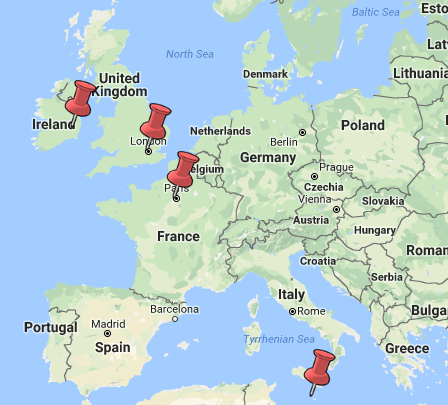 We'll clarify your objectives, how much work might be involved and what to expect in costs. The clearer the picture of your situation, the quicker and better we can help.
Fees are based on hourly charges, unless a defined project is undertaken, and will be estimated when objectives are agreed.
All information remains confidential and we ask for the same discretion from clients.
Pam and/or Tom will work closely with you. Our aim to deliver coaching or advice to achieve your objectives as quickly as possible. An hour's consultation is usually a good start and simple enquiries can be followed up by email. Business reviews and business plans can often be delivered via email.
Face to face consultation is prefered and meetings can be arranged within reasonable distance of Carlow Ireland, London UK, Paris France and in Malta. Consultation by phone or skype is welcome too.
Please contact us to get the ball rolling. We look forward to helping you liberate your potential!